Honoured by Honourable President of India Ram Nath Kovind
Honourable President of India watched Karamveer episode of KBC in which Sylvester was featured and he expressed his desire to meet Sylvester and his "angels".It's the first time ever that an NGO was invited on the instructions of the President himself. Prior to the invitation credentials of My Angels Academy were duly vetted in all respects by the concerned departments of President's office.
On 16th Feb 2021 special buses of Govt of India ferried 40+ angels of "My Angels Academy" from Vikaspuri to Rashtrapati Bhawan premises for the inauguration of a football field. During the inauguration, Angels made a beautiful rangoli of flowers, did anapana (Meditation), Yoga which was followed by an exhibition match. Sylvester got the rare privilege of receiving the president when he got down from his chariot. The honourable President had words of appreciation for Sylvester's efforts. He personally met all the children and encouraged them. Later at the event, Sylvester was honoured and handed over souvenirs by Sr. IAS officers from President's office. Angels were also given a special exclusive guided tour of Mughal gardens.
For the past many years "angels" of "My Angels academy" train in a public ground in Vikaspuri in the wee hours of the morning. There was a time when people from surrounding locality considered it "incorrect" for children from slums to play in a public park. Even now from time to time some issues keep on cropping up. So it was a matter of great honour and pride when these same "angels " along with their Sylvester 'bhaiya "were invited by none other than Honourable President of India to play at Rashtrapati Bhavan football ground. What would you call this, sheer luck, miracle, destiny? or is it the fact that compassion and willpower of even one person can transform the luck, the destiny of so many children and create miracles for them. Imagine what all miracles can happen and how many destinies can be changed if all of us join Sylvester 'bhaiya' efforts to create angels for all of us.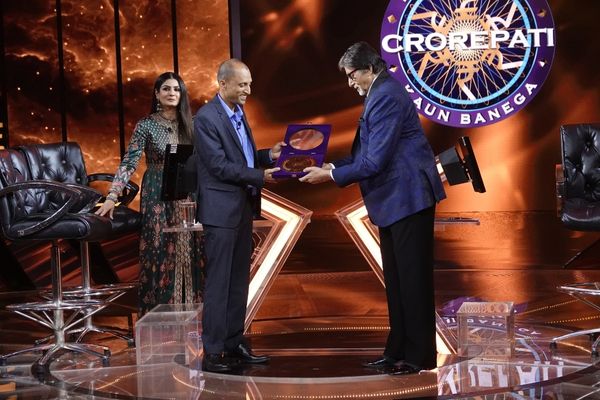 Kaun Banega Crorepati (KBC) has honoured Sylvester as Karamveer
Dignity and self respect- the two pillars of humanity that should never be lost. Our #KBCKaramveer SYLVESTER PETER strive towards providing a better life to slum kids around him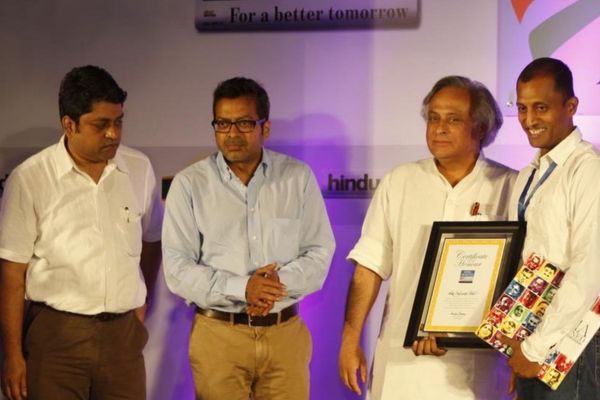 Coffee table-book launched in Delhi
My Angels academy featured in well-designed coffee table-book launched in Delhi by Shri Jairam Ramesh (then Minister of Rural Development of India) The Panellist were Aruna Roy (social activist),Dipanker Gupta (Professor in JNU University), Nirmala Sitaraman (Politician).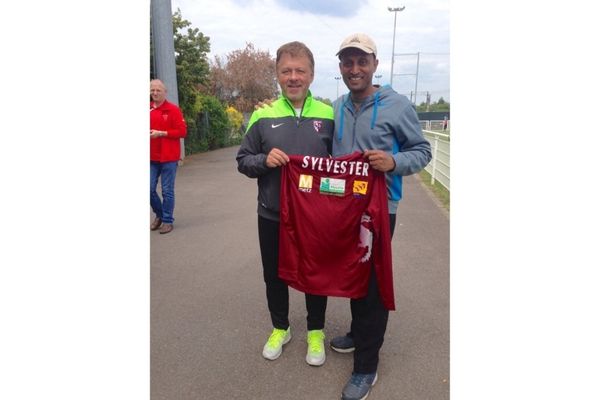 Denis Schaeffer
Sylvester being fecilitated by Denis Schaeffer,Director, FC Metz France Football club.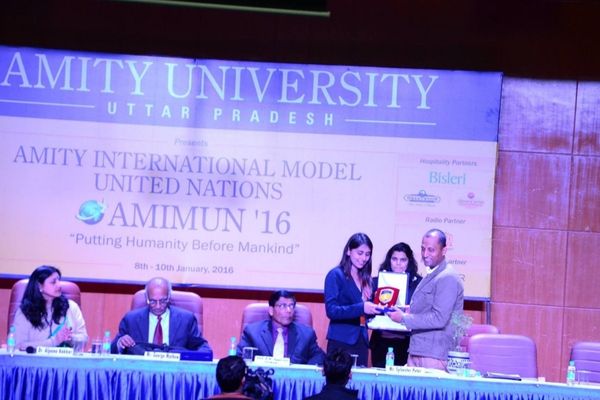 Humanity before mankind
Sylvester awarded by Amity International Model United Nations in their annual award ceremony "Putting Humanity before mankind".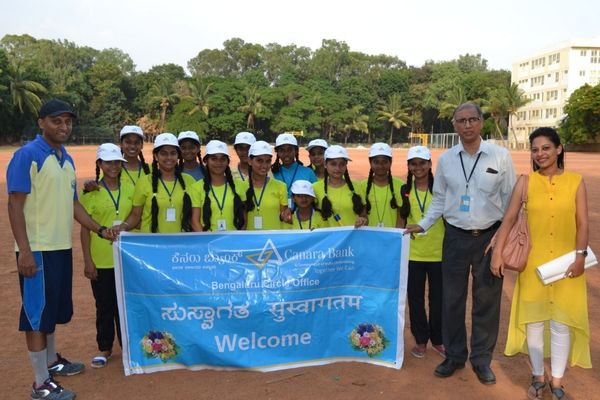 Canara Bank
Sylvester recognized at Canara Bank Bengalaru for his work with My Angels Academy.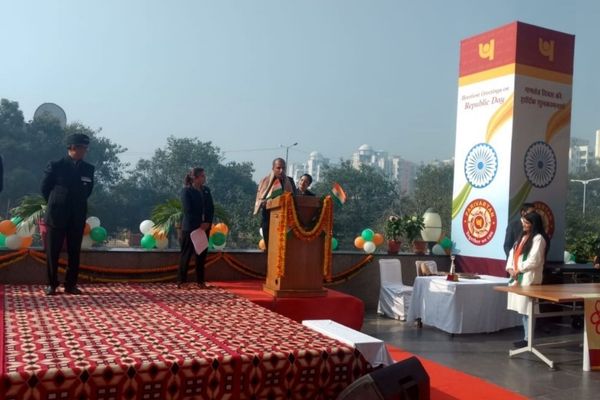 Recognized by Punjab National Bank
Sylvester recognized at Punjab National Bank HQ in Delhi for his work with My Angels Academy.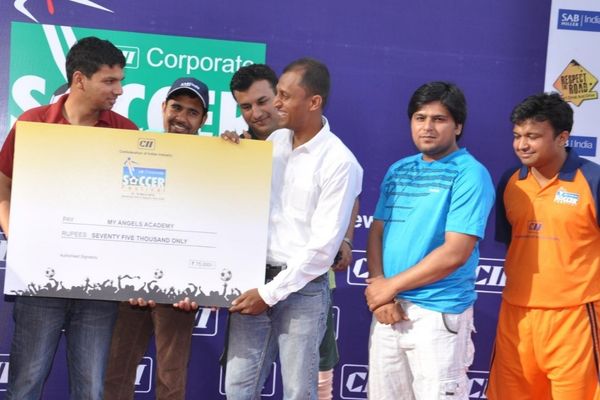 Recognized by CII
My Angels academy recognized by Confederation of Indian Industry (CII).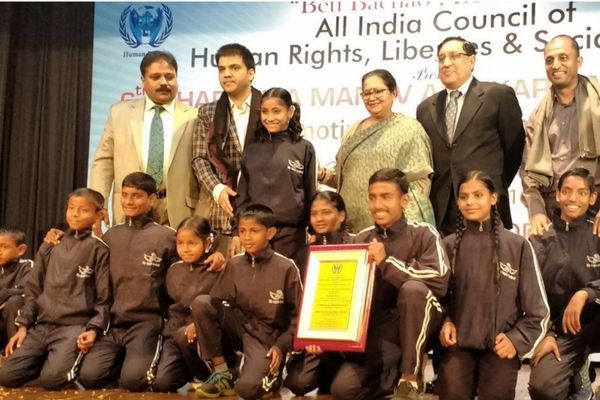 Real Life Hero Of Humanity
On International Human Rights Day December 10th 2016, All India Council Of Human Rights, Liberties & Social Justice, honoured Sylvester Peter with an award for his noble work. The title of the award is "Real Life Hero Of Humanity" for the distinguished services to the community.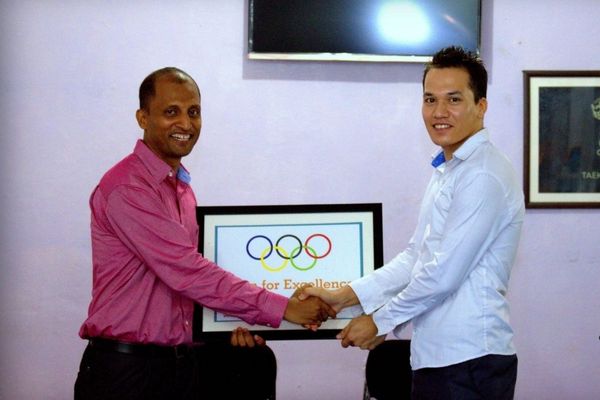 World Champion
Sylvester being fecilitated by Two times "World Champion" in Taekwondo Sayed Hassan Rezay.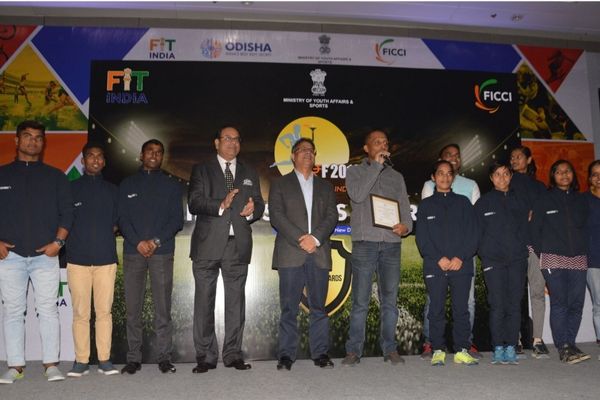 Best Sports NGO
My Angels academy Recognized by FICCI as "Best Sports NGO".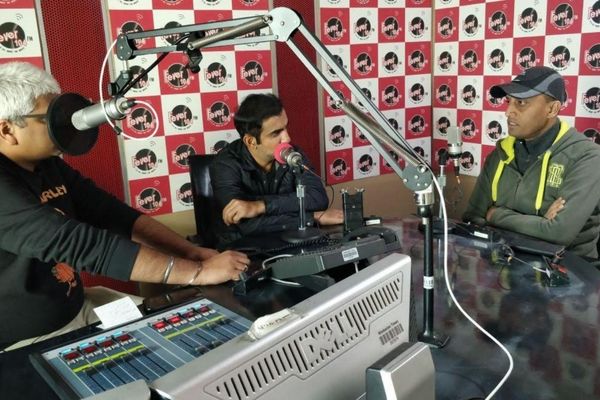 Bravery Award
Sylvester with Gautam Gambhir, Indian Cricket player on FM 100.4 show for "bravery award".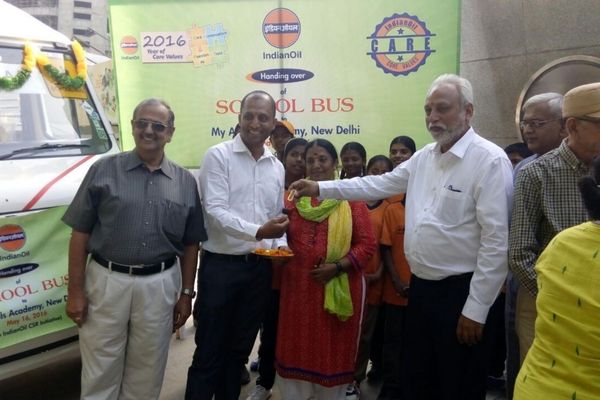 Mini Bus by Indian Oil Corporation
My Angels Academy granted mini bus by Indian Oil Corporation.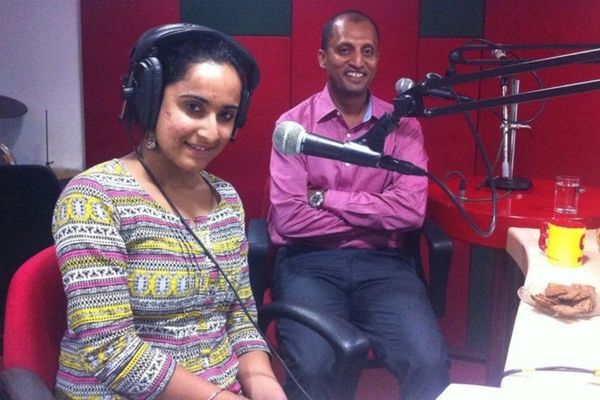 Delhi Ke Heroes
Sylvester as runner up of "Delhi ke heros" contest run by FM 98.3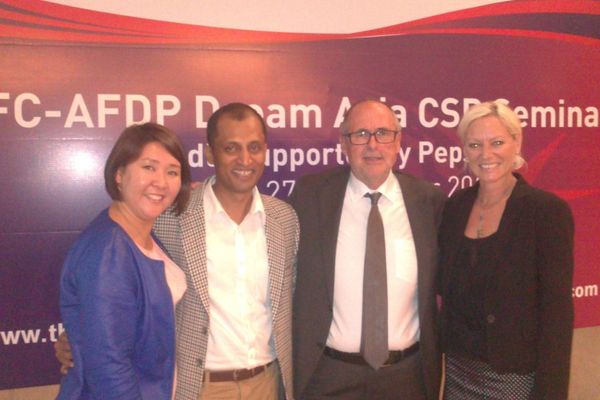 Dream Asia
Sylvester as panelists in the Asian Football Development Project "Dream Asia" conference on CSR attended by General Secretaries from the Football Associations of the following countries in South/Central Asia; Afghanistan,Bangladesh, Bhutan, India, IR Iran, Kyrgyzstan, Maldives, Nepal, Pakistan, Sri Lanka, Tajikistan, Turkmenistan, Uzbekistan.West Ham Club England, UEFA, NGOs and Corporates