10 April 2023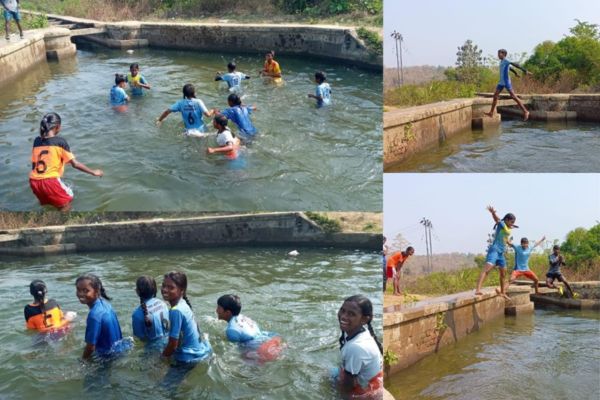 Founder's Message
Thriving through adversity.
Do we have a swimming pool for Angels? The answer is no, but we do have alternative options," said one of the Angels as he looked around at her friends. They had planned a day of swimming, but their expectations had been crushed as they realized there was no pool.
Despite the setback, the group was determined to make the best of the situation. They were willing to venture out of their comfort zone and explore other options. After a quick discussion, they decided to walk a few kilometers to the nearby canal. It wasn't the ideal solution, but they were ready to embrace the challenge.
As they walked, they discussed the importance of being adaptable and flexible in life. They acknowledged that sometimes things don't go as planned, but it's essential to remain positive and find creative solutions to overcome obstacles. By doing so, they believed they could develop a sense of resilience and strength to help them navigate future challenges.
In the end, the group's willingness to adapt and embrace challenges paid off. They had grown through what they went through and were better because of it. As they sat by the canal, laughing and enjoying the moment, they knew they would always be ready to face whatever challenges life threw their way.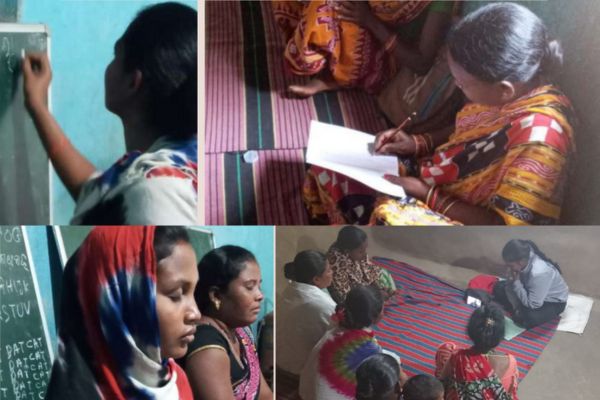 This week's Update
Angels inspire, empower and aspire
The Angels of 'My Angels Academy' are not just students but also young ambassadors of positivity and empowerment. They understand that their parents have a lot on their plates and may not always have the time or resources to learn new skills. That's why they have taken it upon themselves to teach their parents meditation and how to write Odiya Alphabets.
The Angels believe that by sharing their knowledge and skills, they can make a positive impact not just in their own lives but also in the lives of those around them. They recognize that learning is a continuous process and that there is always room for improvement. Through their teachings, they hope to instill a sense of confidence and motivation in their parents and inspire them to continue learning and growing. With the Angels' guidance, their parents can explore new avenues of self-improvement and unlock their full potential.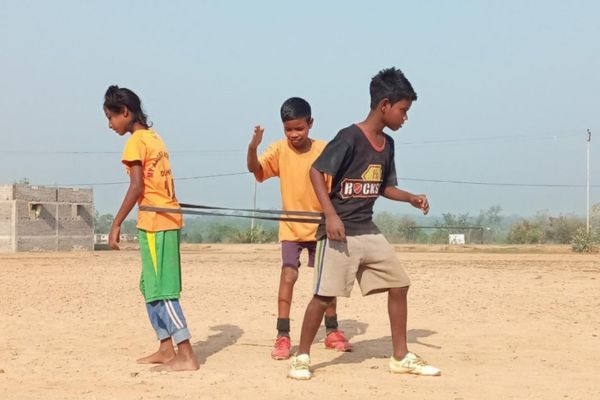 Angel's Update
Finding Joy
The Angels understand the importance of finding joy in the smallest things in life, knowing that happiness is not dependent on material possessions or external circumstances but rather a state of mind. For them, even a waste tube of a bicycle tire can bring joy and excitement.
They also believe that being happy is the only way. They follow a simple philosophy of focusing on the positive aspects of life and finding joy in the little things. They understand that life is full of ups and downs, but maintaining a positive attitude and embracing every experience can help them overcome any obstacle. Through their infectious enthusiasm and unwavering positivity, the Angels inspire others to adopt the same mindset and find happiness in their lives.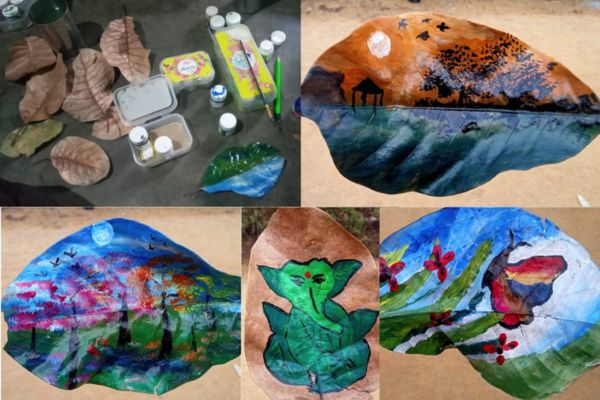 Art Studio
Unconventional canvases: Nature's dry leaves
We are thrilled to feature some amazing artwork created by our talented Angels. From colorful paintings to intricate sculptures, our Angels have truly outdone themselves. Each piece is a reflection of their unique creativity and imagination, and we are honored to have the opportunity to showcase their work. We encourage you to take a moment to appreciate the beauty and detail in each piece and to celebrate the incredible talent of our Angels. We hope this showcase inspires you to unleash your creativity and embrace your inner artist.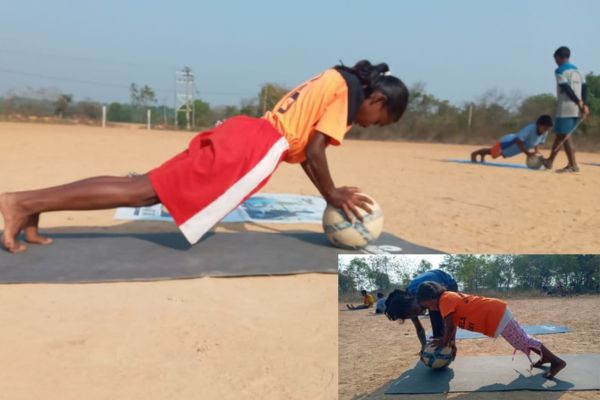 Angels Fitness Challenge
Are You Up For The Game
Check out one of our talented Angels demonstrating her impressive athleticism! She's doing push-ups with her hands firmly placed on a football, adding a creative twist to this already challenging exercise. At My Angels Academy, we prioritize physical activity and taking care of our bodies. Our Angels participate in various fitness challenges and activities to promote overall health and wellness. Do you have unique ways of staying fit and active? We would love to see how you're having fun and staying healthy! Share your photos with us and let's inspire each other to stay motivated and creative in our fitness routines. Join us in challenging ourselves and reaching new heights of physical and mental well-being.
Spread Joy
Empower Angels, Ignite Change
Thanks to our incredible donors, we provide fun, educational experiences to support our Angels. Please help us continue creating a nurturing environment where they can thrive. Donate today to make a positive impact in their lives. Every contribution matters!
Currently supporting 300+ underprivileged children, we provide sports equipment, books, nutrition, and more. Your support fuels these activities.
Click below to contribute and spread joy!