21 March 2023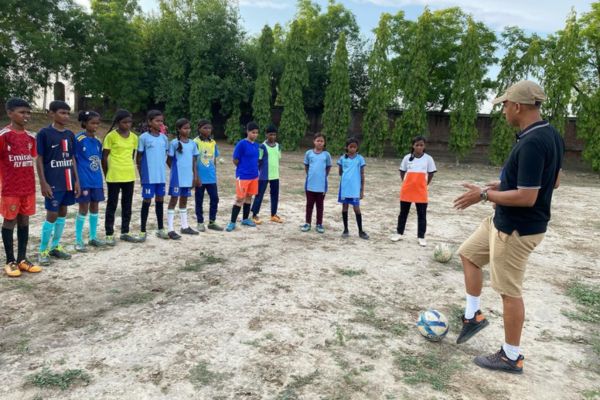 Founder's Message
Experience-based Learning: Empowering Future Leaders.
Angels don't just talk about the importance of cleaning; they embody it. At My Angels Academy, nobody comes to clean the premises except the Angels themselves. They take responsibility for cleaning, decorating, gardening, watering, cooking, washing, and mopping. By doing these tasks, they learn that cleanliness is not just a concept, but a practical necessity. They also understand the consequences of neglecting cleanliness, which further reinforces the importance of keeping their surroundings clean.
Similarly, when we teach our Angels about afforestation and the importance of trees, flowers, and nature, we don't just rely on theoretical knowledge. We follow the age-old Gurukul System of teaching, where students learn by experiencing things firsthand. For instance, we take our Angels to a nearby forest where they can feel the temperature difference and experience the beauty of nature. This practical approach helps our Angels understand the importance of preserving the environment, and we believe it is essential for their holistic development.
In the end, we are proud to say that our Angels are not just learning, but experiencing and embodying important life skills that will shape their future. We hope that you will continue to support us in our mission to nurture and empower the next generation of leaders.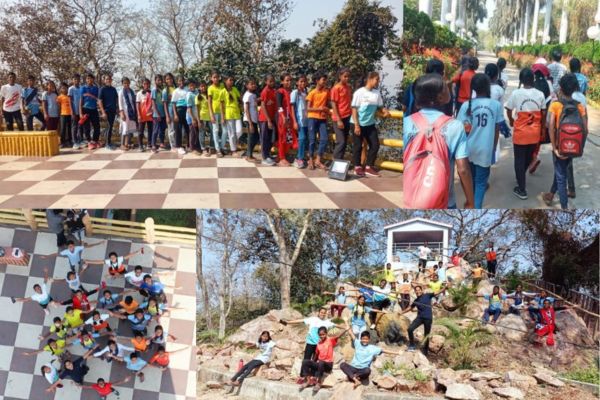 This week's Update
Picnic Day For Angels
At My Angels Academy, we take our Angels for a picnic four times a year. These outings provide a platform for our Angels to have fun, bond with each other, work together, learn new things, explore the outdoors, and unwind. We believe that such activities help them develop important life skills and attitudes.
Our picnics offer a range of activities that cater to different interests and abilities, including outdoor games, nature walks, cultural events, and workshops. We are proud to see the positive impact that these picnics have had on our Angels.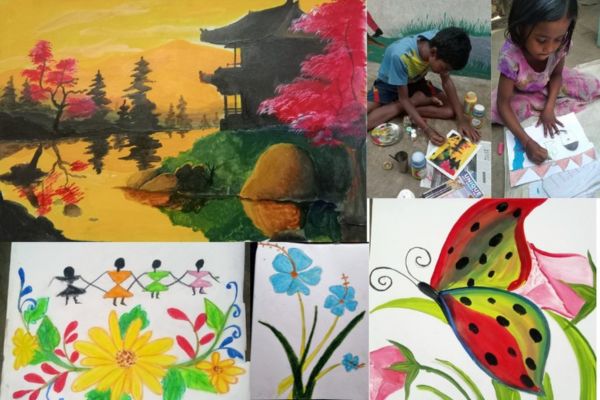 Art Studio
Exploding Imagination
This week, our Angels have been busy unleashing their creativity by painting their imaginations on canvases. It is always heartening to see how such activities can help in the overall upbringing of our Angels.
Art is an important tool for child development and psychology. Engaging in art activities can help children to express themselves, develop their imagination and creativity, improve their motor skills, and boost their confidence. It also provides a safe space for children to experiment and explore their emotions and feelings.
At My Angels Academy's Art Studio, we encourage our Angels to explore their inner potential through art. We provide them with the necessary materials, guidance, and support to help them express themselves in a free and open environment. We believe that by allowing them to paint their imaginations, we are nurturing their overall growth and development.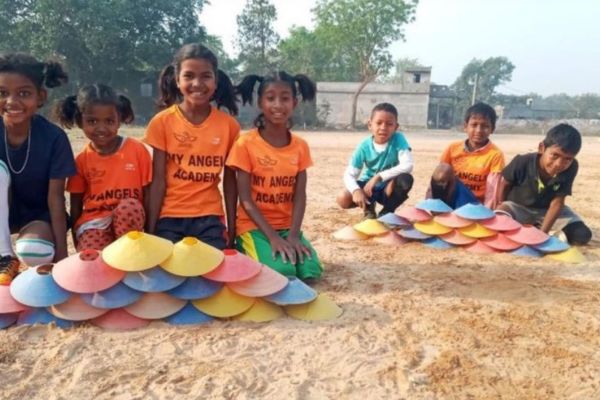 Work Showcase
As O. Fred Donaldson once said, "Children learn as they play. Most importantly, in play, children learn how to learn." That's why at My Angels Academy, we believe that children learn best through play, exploration, and experimentation. Our learning center provides our Angels with a fun and safe space to learn and grow.
Through using discs to create blocks, our Angels have been developing their motor skills, hand-eye coordination, and problem-solving abilities. They've also been learning about shapes, colors, and patterns through their unique structures.
Spread Joy
Empower Angels, Ignite Change
Thanks to our incredible donors, we provide fun, educational experiences to support our Angels. Please help us continue creating a nurturing environment where they can thrive. Donate today to make a positive impact in their lives. Every contribution matters!
Currently supporting 300+ underprivileged children, we provide sports equipment, books, nutrition, and more. Your support fuels these activities.
Click below to contribute and spread joy!