22 February 2023
Good morning! We are pleased to bring you this update about My Angels Academy for this week. First, we promote 'cooking for all and cooking by all'. We lay emphasis on compassion on our campus. Then, we have Ritesh's long journey that stands as a testimony about our work, and finally, how we fine-tune our young players.
– Sylvester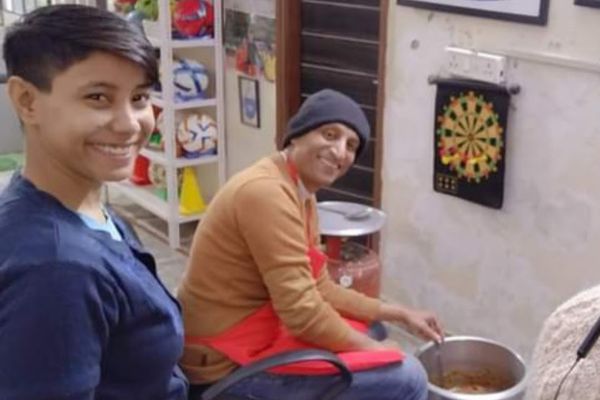 Founder's Message
Food For thought
On Sunday, I prepared a meal for a group of Angels, feeling a bit nervous since it had been many years since I had cooked for such a gathering. However, my anxiety turned to relief as the Angels savoured every bite of the dish. When it comes to promoting gender equality, it's essential to teach boys through practical examples. One way to do this is by ensuring that household chores, such as cooking, are not assigned based on gender. Both boys and girls should be encouraged to contribute equally to such tasks.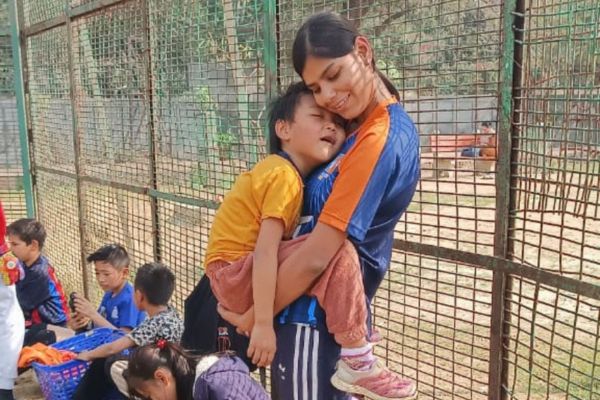 Empowering Emotions
Compassion and care
Compassion is a powerful force that can have a profound impact on people. As part of our training, we aim to cultivate love and compassion in our leaders so that they can become effective ambassadors for these values. One manifestation of compassion can be seen in the care that elder Angels show to their younger counterparts. With utmost respect and attention, they look after the tiny Angels and provide them with the care they need.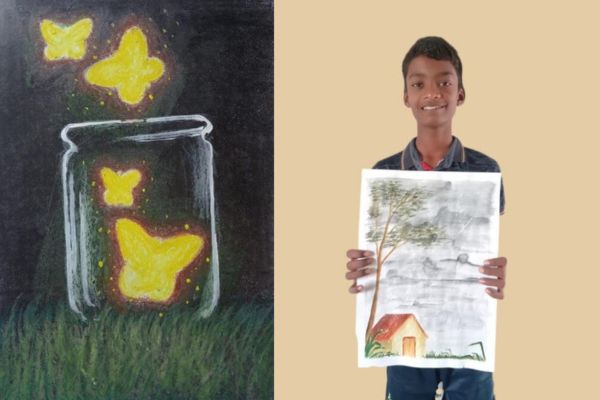 In Spotlight
A story of confidence
My name is Ritesh, and I'm an 8th-grade student from the tribal community of Sambalpur in Odisha. I joined My Angels Academy in 2018 when I was eight years old. Initially, I had a tendency to procrastinate, but observing the hard work of my seniors, teachers, and coaches at the academy made me realise the value of consistent effort in achieving our goals. I never imagined I would have access to all the necessary equipment, a football coach, and academic teachers. I am deeply grateful to My Angels Academy for boosting my confidence and helping me to excel.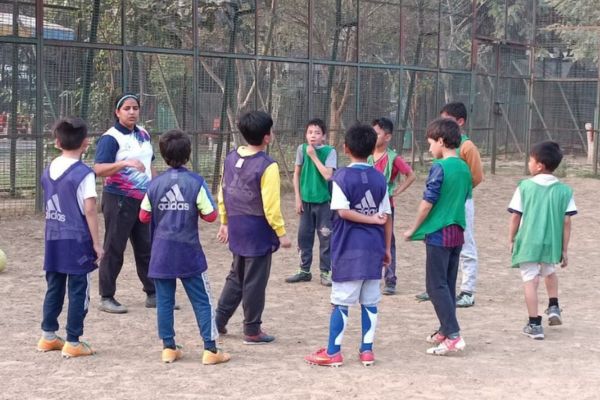 Outdoors
Fine-tuning skills
Arti is discussing area passes and how they provide flexibility in moving from one place to another. Area passes serve as an effective drill for practising match combinations, and the players seem to enjoy this exercise.
SPREAD JOY
Currently My Angels academy supports 300+ underprivileged children with items like sports equipments, books, stationery, nutrition, clothes, jerseys, conveyance, medical and other day to day needs. Every month substantial amount is required to carry out these activities.
Click the below button if you wish to contribute.