23 November 2022
Children are the future of our country. This has a deep meaning if we consciously reflect on it. You see, children are the bedrock of any society – if they are in good health, nurtured with high values, and taught to be mindful of the company they keep – the future will be glorious. Our civil society has the ability to usher in this new era. All that's required is a little bit of your time. At My Angels Academy, I request you to devote some of your daily time to vulnerable children to make our collective future brighter.
– Sylvester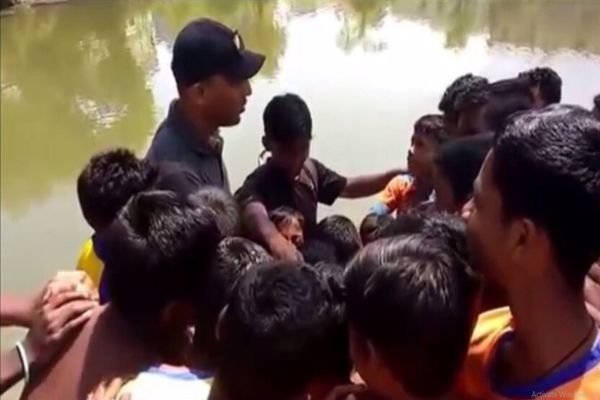 What's Up
Ripples of change
A couple of years back, this pond in Sambalpur, Odisha was dying because of plastic, drainage water, and the catchment area was encroached upon by illegal construction. MAA took the initiative to revive it by engaging our Angels to clean the pond through fun-based sports activites.
2 years later, we've cleaned the pond completely and as a catchment area, the pond cannot be taken back. More trees in the surrounding is giving more life to this pond.
During this summer, the Angels ate a lot of of mangoes with their Sylvester Bhaiya. Why are we telling you this suddenly during our pond update? Because their love for mangoes played a role in saving the pond!
Mangoes were eaten => Seeds were put into a pit to give us saplings => Saplings were planted around the pond => a fitting tribute to mark the efforts of our Angels in restoring the pond.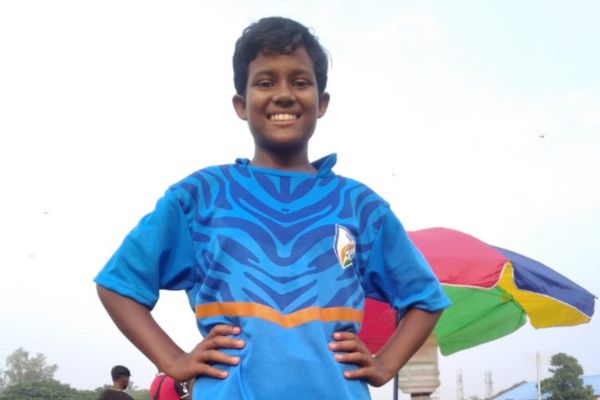 Angel's Update
Spotlight: Pulsating Punam
Punam is our 13-year-old captain. She scored a hattrick in the quarters, a hattrick in the semis, and … you guessed it – a hattrick in the finals too! Our triple threat got the Best Player award too, but she was happier to see her team win the championship!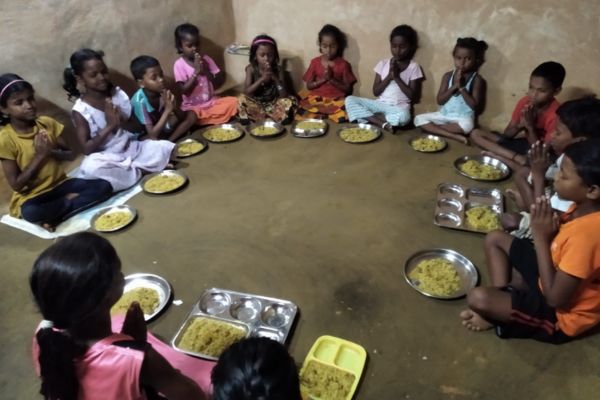 Donor's Corner
A big thank you to RAH!
Khichadi is served as lunch for all Angels at every center of My Angels Academy. The best part is that Angels enjoy the taste with different add-ones like vegetables, soy chunks, etc. This assured one-time meal daily means the world to our Angels. We are deeply grateful to Rise Against Hunger for their support.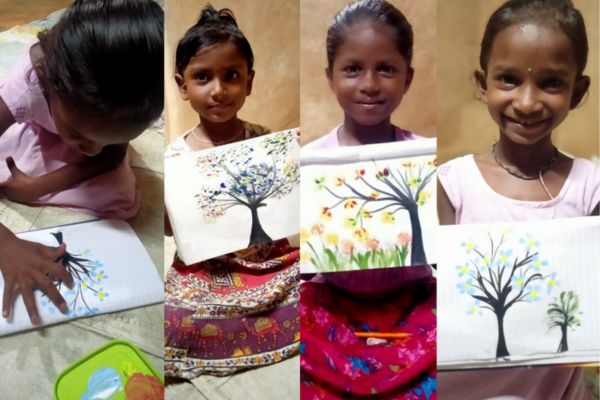 Art Studio
This week's Picasso
Most of Angel's activities are based on the coordination of body and mind, and the outcome is amazing. Using their fingers, little angels created these beautiful shrubs, and the color combinations are unique and different. During the inaguration of the new football ground, the senior Angels painted the My Angels Academy logo on the clay planter and gave it to the guests as a token of thanks as well!
Spread Joy
Currently My Angels academy supports 300+ underprivileged children with items like sports equipments, books, stationery, nutrition, clothes, jerseys, conveyance, medical and other day to day needs. Every month substantial amount is required to carry out these activities.
Click the below button if you wish to contribute.