4 July 2023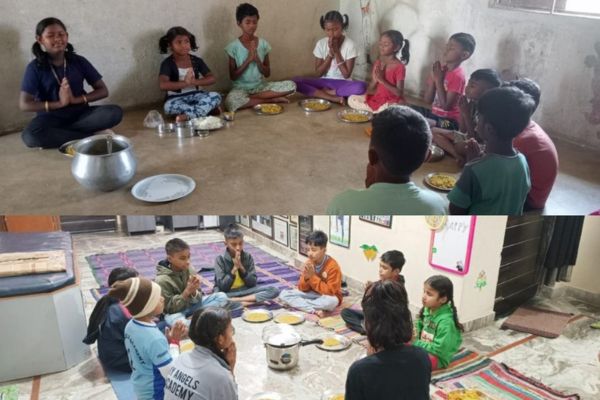 Founder's Message
Angels Soar High: Triumph Against All Odds
I am thrilled to share a momentous occasion with all of you. The resounding hooter marked the beginning of an extraordinary milestone for My Angels Academy (MAA). Our Angels girls' team courageously stepped onto the field, playing their inaugural match against a professional club.
On the auspicious day of 6th June 2023, we engaged in a friendly game with the esteemed Royal Ranger Club at Jesus and Mary College. Our primary objective was to instill unwavering confidence in our Angels, ensuring they fearlessly face professional clubs. I am proud to say that we achieved our goal with resounding success.
The match was nothing short of a euphoric experience, as our Angels displayed remarkable skill, determination, and camaraderie. The jubilation continued post-match, as we celebrated this incredible milestone. I extend my heartfelt gratitude to the Royal Ranger Club for their unwavering support in advancing our mission.
"खेलेंगे बेटियाँ, बनेंगे आत्मनिर्भर, बढ़ेगा हमारा देश" ("Playing Daughters, Becoming Self-Reliant, Our Nation Will Thrive") remains our resounding anthem, capturing the essence of our collective journey at MAA.
With immense warmth, hope, and unwavering confidence, we continue to nurture the wings of our Angels, empowering them to soar higher than ever before.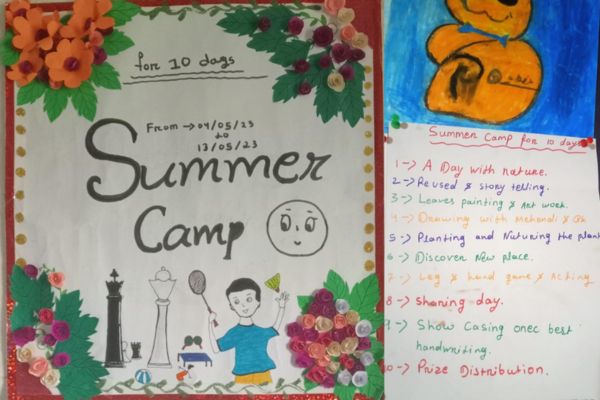 This Week's Update
Our Exciting Summer Break
We are delighted to share the latest update on the carefully curated summer break at My Angels Academy. Our team has put in extensive efforts to ensure that this period is an exceptional blend of excitement, learning, and treasured moments. Each day is meticulously planned, with anticipation, fun, and valuable experiences for our beloved Angels.
With eager anticipation, our Angels awaken to the promise of new adventures and opportunities for growth. They are keenly aware that each day holds the potential for cherished moments shared with their fellow Angels. It is this spirit of camaraderie and shared joy that permeates the essence of our summer break.
Engaging activities have been thoughtfully designed to ignite the curiosity within our Angels, stimulating their minds and fostering a love for learning. Interactive sessions are filled with laughter and discovery, as our Angels embark on a transformative journey of exploration and personal growth.
Behind the scenes, our dedicated team tirelessly works to create an environment where learning seamlessly intertwines with fun and camaraderie. When education becomes an enjoyable experience, our Angels thrive and their potential knows no bounds.
As the summer break unfolds, we witness the boundless energy, enthusiasm, and joy radiating from our Angels. It is a testament to their remarkable spirit and unwavering commitment to growth.
Let us continue to celebrate the magic of joyful learning, empowering our Angels to embrace every moment of this extraordinary summer break.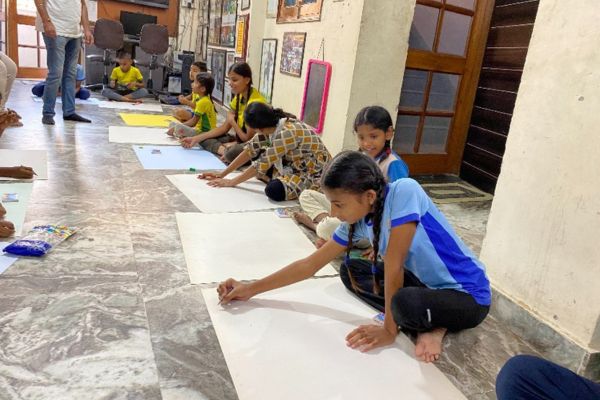 Art Studio
Unleashing the Creative Power of Our Angels
We proudly present the remarkable artworks crafted by our talented Angels at the Art Studio. It is said that every child's hand yearns to draw, and at My Angels Academy (MAA), we believe in holding their hands to make this dream a reality. We invite you to become a guiding presence, empowering more children across the world through the magical world of art.
At our Art Studio, creativity knows no bounds. Each stroke of the brush and every vibrant color chosen reveals the unique perspectives and boundless imagination of our Angels. It is truly a testament to the transformative power of nurturing artistic expression.
Let us celebrate the incredible artworks created by our Angels, as they unveil their creativity, passion, and unique visions. Join us in appreciating their talents and supporting their artistic endeavors.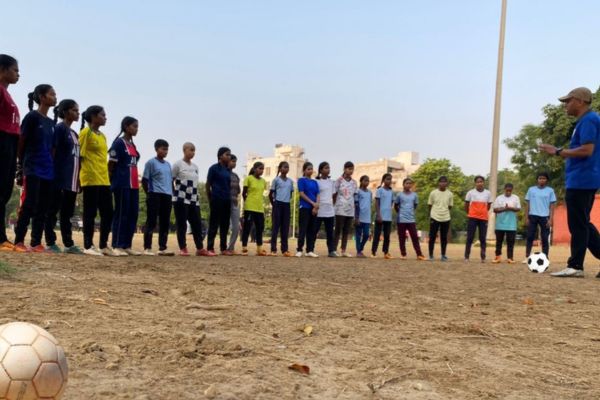 Angel's Update
Rise and Shine
Our dedicated girls are wholeheartedly embracing their training sessions at the break of dawn, with the perfect combination of football and delightful weather.
The early morning training sessions have become a testament to the unwavering commitment and passion of our Angels. With great enthusiasm, they gather at 5 am, ready to conquer the football field. This dedication is a true reflection of their indomitable spirit and their relentless pursuit of excellence.
The joy is further amplified by the pleasant weather that accompanies their training sessions. As the cool breeze caresses their determined faces, our Angels find solace and inspiration in the harmonious fusion of their love for football and the surrounding beauty of nature.
Spread Joy
Empower Angels , Ignite Change
Thanks to our incredible donors, we provide fun, educational experiences to support our Angels. Please help us continue creating a nurturing environment where they can thrive. Donate today to make a positive impact in their lives. Every contribution matters!
Currently supporting 300+ underprivileged children, we provide sports equipment, books, nutrition, and more. Your support fuels these activities.
Click below to contribute and spread joy!